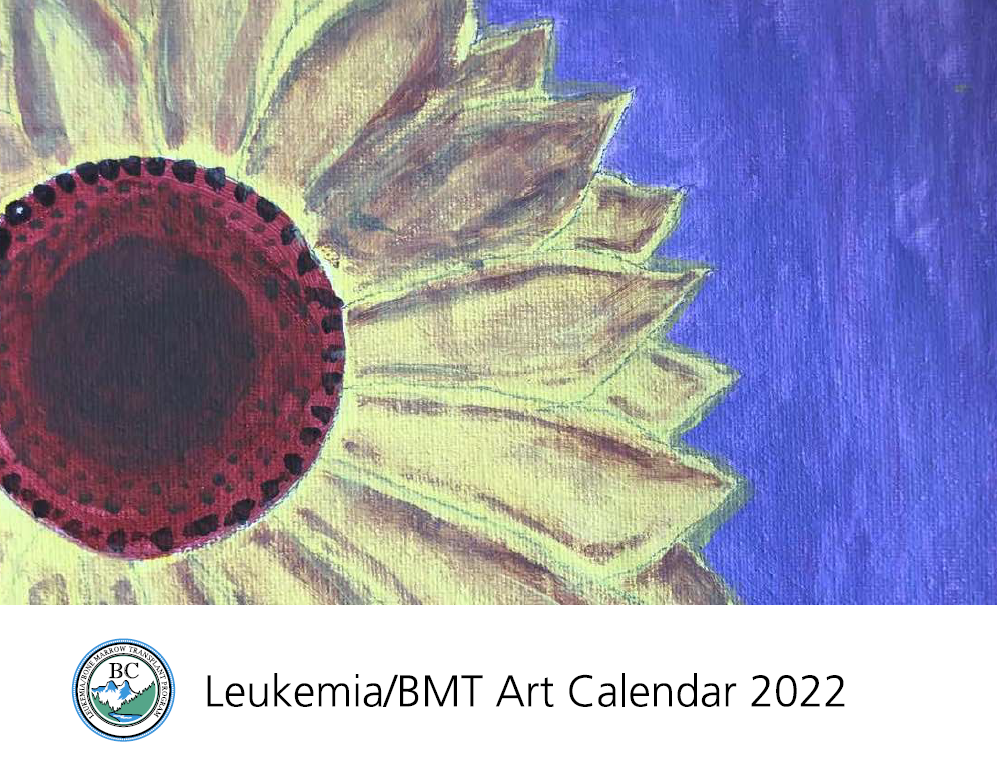 Over the past year and a half, patients were offered access to art supplies to help them occupy their time during their hospital stay. Engaging in art became an outlet for patients to distract from their cancer treatment, decrease stress, and support positive coping. Patients reported so many benefits from this creative experience that we wanted to ensure that all future patients have access to art resources during their hospital stay. The art that comprises this calendar was created and generously shared by patients, and all proceeds from calendar sales will go towards funding art supplies for future BMT patients to ensure this art program is sustainable for years to come.
Interested in purchasing?
WHERE: pick up your calendars at our pop-up booth in the LB6 (Blackmore Pavilion) elevator atrium
COST: $20 per calendar. Please send an e-transfer to roberta.lowe@bccancer.bc.ca
Cash payments will also be accepted on days of sales.